Botanically Derived, Organic Gardening Insecticide
Our botanically derived product PyGanic® Gardening is OMRI (Organic Materials Review Institute) listed for use in organic production/gardening.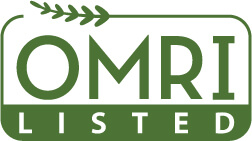 Protect Your Plants
We offer an insecticide specifically formulated for home gardens—Pyganic®. With the power of Pyrethrum, Pyganic® is effective in killing hundreds of damaging insects and can be used on ornamentals, vegetables, flowers, and nut trees. The result is a beautiful, healthy garden for you and your family.
Pyganic® Gardening
Quick and reliable knockdown and elimination of common garden pests. Effective on a broad spectrum of insects from aphids to whiteflies. Learn more here.