There's no other food that represents Easter quite like eggs. In honor of the upcoming holiday, our Animal Health team is celebrating one of their favorite animals – the egg layers – by sharing some of the best egg recipes.
Classics
Whether you're looking for something to bring to your next potluck or just need a snack, our take on these traditional recipes are sure to impress.
Deviled Eggs
A great appetizer for your holiday meal, these Deviled Eggs get a twist on the classic topping from Animal Health Field Specialist Cassie Krejci.
Ingredients:
6 large eggs
3 tbsp mayonnaise
1 tsp yellow mustard / Dijon mustard
1 tsp apple cider vinegar
Salt & pepper to taste
Instructions:
Bring a saucepan of water to a boil. Place eggs in water for 10 minutes.
Remove eggs from boiling water and place in a bowl of ice water.
Peel eggs and slice in half lengthwise. Remove yolks. Place yolks in a small bowl and place egg whites on serving plate.
Using a fork, mash the yolks with the mayonnaise, mustard, apple cider vinegar, salt and pepper.
Use a spoon to add the yolk mixture back to the center of each egg white.
You can garnish the tops with a sprinkling of paprika for a traditional Deviled Egg flavor, but my favorite garnish involves chopped bacon, chives, and a hint of cayenne pepper.
Fried Egg Sandwich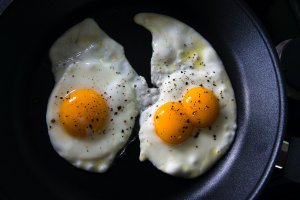 When he's looking for something other than the obvious hard-boiled, Production Animal Account Representative Braxton Whitaker likes to whip up a classic fried egg sandwich.
Ingredients:
2 pieces of white bread
1 slice of American cheese
2 tbsp of butter
2 eggs
Optional: 1-2 pieces of ham or turkey
Instructions:
Butter bread and toast it in the oven or a toaster for 1-2 minutes
Fry/scramble the eggs in a heated pan with your remaining butter to your preference (I usually make a mini omelet)
Put cooked eggs on to toasted bread
Heat ham/turkey on the pan for 30 seconds
Add meat to your sandwich
Add cheese and the other piece of toast
Desserts
Got a sweet tooth? We've got you covered. Eggs are the base for several sweet treats.
Pudding
Bread pudding requires a lot of eggs (expert note: it's better with cinnamon and raisins!). While Production Animal Account Representative Stewart Milton likes this bread pudding recipe from Paula Dean, she prefers her grandmother's corn pudding recipe.
Check out her family recipe: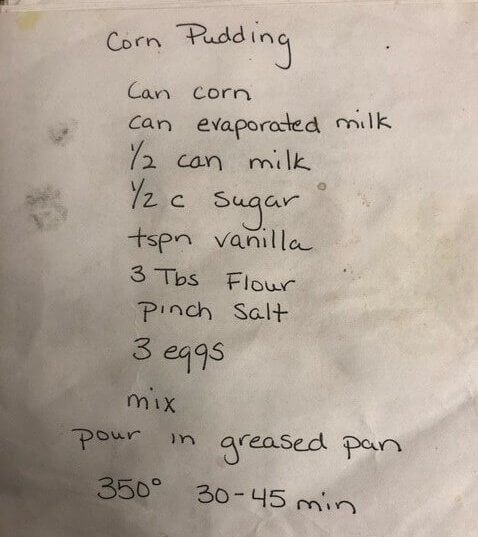 Cheesecake
For chocolate lovers, like Animal Health Sales Manager Matt Kenney, grab 4 large eggs – and a few other ingredients – to create this decadent Chocolate Peanut Butter Cheesecake from OMGChocolateDesserts.com.
From the team here at MGK – wishing you a wonderful holiday and happy egg hunt!
---
Photo Credits: Denisse Leon on Unsplash | Isabelle Rozenbaum on Unsplash | MGK